---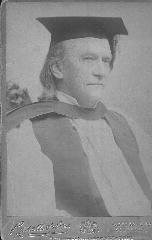 Bishop Henry Benjamin Whipple
BIRTH: 15 Feb 1822, Adams, Jefferson, New York
DEATH: 16 Sep 1901, Faribault, Rice, Minnesota
Father: John Hall Whipple (22 Sep 1795 - 15 Dec 1859)
Mother: Elizabeth Wager (21 Dec 1798 - 21 Mar 1870)

Family 1: Cornelia Wright (10 Nov 1816 - 16 Jul 1890)

MARRIAGE: 5 Oct 1842, , , New York
Family 2: Evangeline Marrs (____ - 1930)


---

                                                                                         _David Whipple ______+
                                                                                        | (.... - 1710) m 1677
                                                                   _Jeremiah Whipple ___|_Hannah Tower _______
                                                                  | (1683 - 1721) m 1711  (1652 - 1722)       
                                             _David Whipple ______|
                                            | (1714 - 1766) m 1737|
                                            |                     |                      _Joseph Bucklin _____
                                            |                     |                     | (1663 - 1729) m 1691
                                            |                     |_Deborah Bucklin ____|_Mehetabel Sabin ____
                                            |                       (1692 - ....) m 1711                      
                       _Benjamin Whipple ___|
                      | (1754 - 1819) m 1784|
                      |                     |                                            _____________________
                      |                     |                                           |                     
                      |                     |                      _Thomas Read ________|_____________________
                      |                     |                     | (1672 - 1748) m 1711                      
                      |                     |_Martha Read ________|
                      |                       (1715 - 1801) m 1737|
                      |                                           |                      _____________________
                      |                                           |                     |                     
                      |                                           |_Martha Barstow _____|_____________________
                      |                                              m 1711                                   
 _John Hall Whipple __|
| (1795 - 1859) m 1820|
|                     |                                                                  _____________________
|                     |                                                                 |                     
|                     |                                            _____________________|_____________________
|                     |                                           |                                           
|                     |                      _John Hall __________|
|                     |                     | (1735 - 1812) m 1761|
|                     |                     |                     |                      _____________________
|                     |                     |                     |                     |                     
|                     |                     |                     |_____________________|_____________________
|                     |                     |                                                                 
|                     |_Susanna Hall _______|
|                       (1762 - 1840) m 1784|
|                                           |                                            _____________________
|                                           |                                           |                     
|                                           |                      _____________________|_____________________
|                                           |                     |                                           
|                                           |_Esther Slocumb _____|
|                                             (.... - 1769) m 1761|
|                                                                 |                      _____________________
|                                                                 |                     |                     
|                                                                 |_____________________|_____________________
|                                                                                                             
|
|--Henry Benjamin Whipple 
|  (1822 - 1901)
|                                                                                        _____________________
|                                                                                       |                     
|                                                                  _____________________|_____________________
|                                                                 |                                           
|                                            _____________________|
|                                           |                     |
|                                           |                     |                      _____________________
|                                           |                     |                     |                     
|                                           |                     |_____________________|_____________________
|                                           |                                                                 
|                      _Henry Wager ________|
|                     | (1764 - 1840) m 1784|
|                     |                     |                                            _____________________
|                     |                     |                                           |                     
|                     |                     |                      _____________________|_____________________
|                     |                     |                     |                                           
|                     |                     |_____________________|
|                     |                                           |
|                     |                                           |                      _____________________
|                     |                                           |                     |                     
|                     |                                           |_____________________|_____________________
|                     |                                                                                       
|_Elizabeth Wager ____|
  (1798 - 1870) m 1820|
                      |                                                                  _____________________
                      |                                                                 |                     
                      |                                            _____________________|_____________________
                      |                                           |                                           
                      |                      _____________________|
                      |                     |                     |
                      |                     |                     |                      _____________________
                      |                     |                     |                     |                     
                      |                     |                     |_____________________|_____________________
                      |                     |                                                                 
                      |_Laetetia Ismond ____|
                        (1764 - 1839) m 1784|
                                            |                                            _____________________
                                            |                                           |                     
                                            |                      _____________________|_____________________
                                            |                     |                                           
                                            |_____________________|
                                                                  |
                                                                  |                      _____________________
                                                                  |                     |                     
                                                                  |_____________________|_____________________
                                                                                                              

---
Notes
!BIRTH: The Episcopate in America / by William Stevens Perry. -- Subscription ed. -- New York : Christian Literature Co., 1895, p. 145.

!RELIGION: Elected first Episcopal Bishop of Minnesota in 1859, at the age of 37. (Missionary Conquest : The Gospel and Native American Cultural Genocide / George E. Tinker. -- (Minneapolis : Fortress Press, c1993), p. 95)

!NAME: Referred to as "Straight Tongue" by the Indians for his honesty and outspokenness. -- Tinker, p. 96.

!DEATH: Email from Joanne Lahr-Kreischer to the Whipple Web Site, 13 Aug 1997.

RIN 8170. Quick link to this page: https://genweb.whipple.org/8170
View this person at the Whipple One-Name Study

Email corrections and additions to webmaster@whipple.org

© Whipple Website. All rights reserved.

---
HTML created by GED2HTML v3.6-Linux (Mar 8 2001) on Sat Jan 22 21:05:31 2022 GMT.