---
BIRTH: 3 Jan 1804, Cumberland, Providence, Rhode Island
DEATH: 11 Apr 1854, Cumberland, Providence, Rhode Island
BURIAL: Ballou Cemetery, Old Mendon Road, Cumberland, Providence, Rhode Island
Father: William Whipple (18 Dec 1768 - 5 Aug 1839)
Mother: Sarah Ray or Rey (7 Jul 1769 - 31 Mar 1844)

Family 1: Laura Ann Johnson (ABT 1814 - 4 May 1890)

Barton Jay Whipple (10 Sep 1842 - 23 Feb 1866)
+Harriet Augusta Whipple (ABT 1845 - 1917)
Sarah Jane Whipple (ABT 20 Jul 1850 - 20 Mar 1870)
---

                                                                                          _John Whipple _______
                                                                                         | (1617 - 1685) m 1638
                                                                    _William Whipple ____|_Sarah ______________
                                                                   | (.... - 1711) m 1675  (1624 - 1666)       
                                             _William Whipple _____|
                                            | (1691 - 1776) m 1713 |
                                            |                      |                      _____________________
                                            |                      |                     |                     
                                            |                      |_Mary _______________|_____________________
                                            |                        (.... - 1713) m 1675                      
                       _Moses Whipple ______|
                      | (1729 - 1807) m 1764|
                      |                     |                                             _Anthony Sprague ____+
                      |                     |                                            | (1635 - 1719) m 1661
                      |                     |                       _Anthony Sprague ____|_Elizabeth Bartlett _
                      |                     |                      | (1663 - 1731) m 1689  (1636 - 1712)       
                      |                     |_Elizabeth Sprague ___|
                      |                       (1694 - 1735) m 1713 |
                      |                                            |                      _Thomas Tilden ______+
                      |                                            |                     | (1618 - 1704) m 1663
                      |                                            |_Mary Tilden ________|_Mary Holmes ________
                      |                                              (1665 - 1731) m 1689  (1644 - ....)       
 _William Whipple ____|
| (1768 - 1839) m 1789|
|                     |                                                                   _James Mathewson ____
|                     |                                                                  | (1638 - 1682) m 1663
|                     |                                             _Daniel Mathewson ___|_Hannah Field _______
|                     |                                            | (1683 - 1751) m 1703  (1642 - 1703)       
|                     |                      _Peregrine Mathewson _|
|                     |                     | (1707 - 1789) m 1733 |
|                     |                     |                      |                      _John Inman _________+
|                     |                     |                      |                     | (1648 - 1712) m 1672
|                     |                     |                      |_Sarah Inman ________|_Mary Whitman _______
|                     |                     |                        (.... - 1742) m 1703  (1652 - 1720)       
|                     |_Patience Mathewson _|
|                       (1736 - 1812) m 1764|
|                                           |                                             _____________________
|                                           |                                            |                     
|                                           |                       _____________________|_____________________
|                                           |                      |                                           
|                                           |_Hannah Hide _________|
|                                              m 1733              |
|                                                                  |                      _____________________
|                                                                  |                     |                     
|                                                                  |_____________________|_____________________
|                                                                                                              
|
|--Barton Whipple 
|  (1804 - 1854)
|                                                                                         _____________________
|                                                                                        |                     
|                                                                   _____________________|_____________________
|                                                                  |                                           
|                                            ______________________|
|                                           |                      |
|                                           |                      |                      _____________________
|                                           |                      |                     |                     
|                                           |                      |_____________________|_____________________
|                                           |                                                                  
|                      _Henry Ray __________|
|                     | (1729 - 1804)       |
|                     |                     |                                             _____________________
|                     |                     |                                            |                     
|                     |                     |                       _____________________|_____________________
|                     |                     |                      |                                           
|                     |                     |______________________|
|                     |                                            |
|                     |                                            |                      _____________________
|                     |                                            |                     |                     
|                     |                                            |_____________________|_____________________
|                     |                                                                                        
|_Sarah Ray or Rey ___|
  (1769 - 1844) m 1789|
                      |                                                                   _____________________
                      |                                                                  |                     
                      |                                             _Daniel Jencks ______|_____________________
                      |                                            |                                           
                      |                      _Daniel Jenckes ______|
                      |                     | (1701 - 1789) m 1727 |
                      |                     |                      |                      _____________________
                      |                     |                      |                     |                     
                      |                     |                      |_Katherine Balcomb __|_____________________
                      |                     |                                                                  
                      |_Hannah Jenckes _____|
                        (1732 - 1794)       |
                                            |                                             _Anthony Sprague ____+
                                            |                                            | (1635 - 1719) m 1661
                                            |                       _Anthony Sprague ____|_Elizabeth Bartlett _
                                            |                      | (1663 - 1731) m 1689  (1636 - 1712)       
                                            |_Mercy Sprague _______|
                                              (1703 - 1750) m 1727 |
                                                                   |                      _Thomas Tilden ______+
                                                                   |                     | (1618 - 1704) m 1663
                                                                   |_Mary Tilden ________|_Mary Holmes ________
                                                                     (1665 - 1731) m 1689  (1644 - ....)       

---
Notes
!SOURCE: Henry E. Whipple, A Brief Genealogy of the Whipple Families Who Settled in Rhode Island (Providence: A. Crawford Greene, 1873), p. 51.

!SOURCE: Email from Daniel Roffee (email hidden) to the Whipple Web Site, 26 Dec 1997.

!SOURCE: James N. Arnold, Vital Record of Rhode Island, 1636-1850, vol. 3, Cumberland, pt. 5 (Providence, R.I.: Narragansett Historical Pub. Co., 1892), p. 132.

!SOURCE: Email from Joanne Lahr-Kreischer to Weldon Whipple, 10 Mar 1999.

!SOURCE: Email from N. Combs to the Whipple Website, 25 Oct 2001. Cites Vital Record of Rhode Island, 1636-1850; Rhode Island Cemeteries Database Index.
Gravestone of Barton Whipple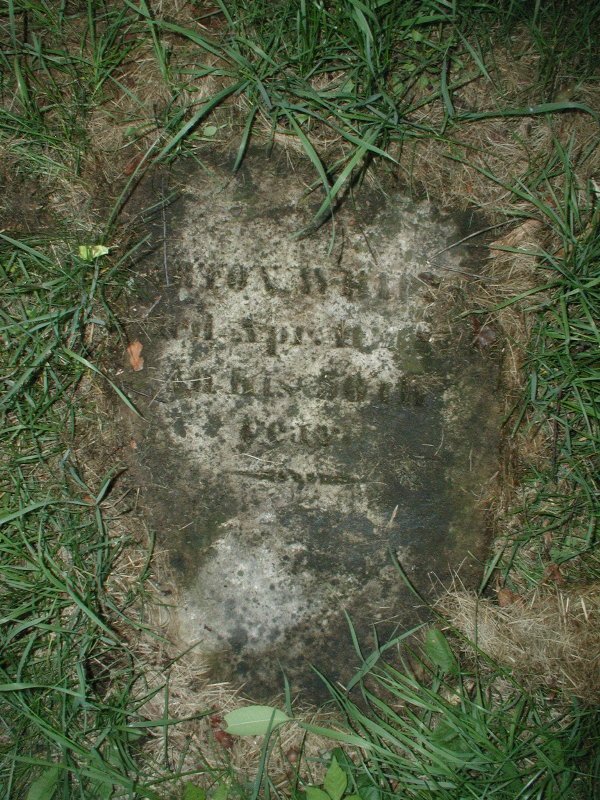 Ballou Cemetery (Historical Cemetery # CU009), Old Mendon Road at telephone pole # 109, Cumberland, Providence, Rhode Island.
Submitted by Beth Hurd, 20 Jul 2004.
Barton Whipple died Apr. .... (partially buried, very worn)

RIN 10201. Quick link to this page: https://genweb.whipple.org/10201
View this person at the Whipple One-Name Study

Email corrections and additions to whipple@one-name.org

© Whipple Website. All rights reserved.

---
HTML created by GED2HTML v3.6-Linux (Mar 8 2001) on Mon Nov 27 00:14:57 2023 GMT.