---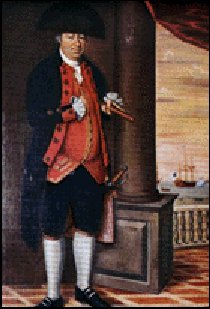 Commodore Abraham Whipple
BIRTH: 26 Sep 1733, Providence, Providence, Rhode Island
DEATH: 27 May 1819, Marietta, Washington, Ohio
BURIAL: Mound Cemetery, Marietta, Washington, Ohio
Father: Noah Whipple (18 Dec 1697 - 29 Feb 1784)
Mother: Mary Dexter (1699 - ____)

Family 1: Sarah Hopkins (1739 - 14 Oct 1818)

John Hopkins Whipple (____ - ____)
+Katherine "Katy" Whipple (25 Jan 1762 - 15 Jul 1835)
+Mary or Polly Whipple (ABT 1767 - AFT 1795)
---

                                                                                         _____________________
                                                                                        |                     
                                                                   _John Whipple _______|_____________________
                                                                  | (1617 - 1685) m 1638                      
                                             _Samuel Whipple _____|
                                            | (.... - 1710) m 1666|
                                            |                     |                      _____________________
                                            |                     |                     |                     
                                            |                     |_Sarah ______________|_____________________
                                            |                       (1624 - 1666) m 1638                      
                       _Noah B. Whipple ____|
                      | (1667 - 1703)       |
                      |                     |                                            _Andrew Harris ______
                      |                     |                                           | (.... - 1616) m 1603
                      |                     |                      _Thomas Harris ______|_Jane Bagley ________
                      |                     |                     | (.... - 1686) m 1636                      
                      |                     |_Mary Harris ________|
                      |                       (1639 - 1722) m 1666|
                      |                                           |                      _____________________
                      |                                           |                     |                     
                      |                                           |_Elizabeth __________|_____________________
                      |                                              m 1636                                   
 _Noah Whipple _______|
| (1697 - 1784) m 1722|
|                     |                                                                  _____________________
|                     |                                                                 |                     
|                     |                                            _____________________|_____________________
|                     |                                           |                                           
|                     |                      _____________________|
|                     |                     |                     |
|                     |                     |                     |                      _____________________
|                     |                     |                     |                     |                     
|                     |                     |                     |_____________________|_____________________
|                     |                     |                                                                 
|                     |_Susannah ___________|
|                                           |
|                                           |                                            _____________________
|                                           |                                           |                     
|                                           |                      _____________________|_____________________
|                                           |                     |                                           
|                                           |_____________________|
|                                                                 |
|                                                                 |                      _____________________
|                                                                 |                     |                     
|                                                                 |_____________________|_____________________
|                                                                                                             
|
|--Abraham Whipple 
|  (1733 - 1819)
|                                                                                        _____________________
|                                                                                       |                     
|                                                                  _Gregory Dexter _____|_____________________
|                                                                 | (1610 - 1700)                             
|                                            _Stephen Dexter _____|
|                                           | (1647 - 1679) m 1672|
|                                           |                     |                      _____________________
|                                           |                     |                     |                     
|                                           |                     |_Abigail Fullerton __|_____________________
|                                           |                       (.... - 1706)                             
|                      _John Dexter ________|
|                     | (1673 - 1734) m 1685|
|                     |                     |                                            _____________________
|                     |                     |                                           |                     
|                     |                     |                      _John Whipple _______|_____________________
|                     |                     |                     | (1617 - 1685) m 1638                      
|                     |                     |_Abigail Whipple ____|
|                     |                       (1657 - 1725) m 1672|
|                     |                                           |                      _____________________
|                     |                                           |                     |                     
|                     |                                           |_Sarah ______________|_____________________
|                     |                                             (1624 - 1666) m 1638                      
|_Mary Dexter ________|
  (1699 - ....) m 1722|
                      |                                                                  _____________________
                      |                                                                 |                     
                      |                                            _____________________|_____________________
                      |                                           |                                           
                      |                      _Thomas Field _______|
                      |                     | (.... - 1717)       |
                      |                     |                     |                      _____________________
                      |                     |                     |                     |                     
                      |                     |                     |_____________________|_____________________
                      |                     |                                                                 
                      |_Mary Field _________|
                        (1673 - 1727) m 1685|
                                            |                                            _Andrew Harris ______
                                            |                                           | (.... - 1616) m 1603
                                            |                      _Thomas Harris ______|_Jane Bagley ________
                                            |                     | (.... - 1686) m 1636                      
                                            |_Martha Harris ______|
                                              (1643 - 1717)       |
                                                                  |                      _____________________
                                                                  |                     |                     
                                                                  |_Elizabeth __________|_____________________
                                                                     m 1636                                   

---
Notes
!SOURCE: Charles M. Whipple, Jr., Sons and Daughters of Jesse: A 360 Year History of the Whipple Family (Oklahoma City: Southwestern Press, 1976), p. 13.

!SOURCE: Henry E. Whipple, A Brief History of the Whipple Families Who Settled in Rhode Island (Providence: A. Crawford Greene, 1873), p. 53. Henry E. Whipple doesn't know who Abraham's parents are.

!SOURCE: The National Cyclopaedia of American Biography, vol. 2 (New York: James T. White, 1921), p. 16-17.

!MILITARY: Appointed Commodore in 1775, commanding "two armed vessels, fitted out by Rhode Island."--Henry E. Whipple.

!PORTRAIT: "His portrait as Commodore, in full uniform, can be seen in one of the rooms of the R. I. Historical Society at Providence."--Henry E. Whipple.

!SOURCE: Letter from Joanne Lahr-Kreischer to Weldon Whipple, 13 Dec 1997.

!SOURCE: Clara Hammond McGuigan, The Antecedents and Descendants of Noah Whipple of the Rogerene Community at Quakertown, Connecticut (Ithaca, N.Y.: J.M. Kingsbury, 1971), p. 37. Gives death date 29 May 1819.

!SOURCE: Clair A. Hemenway Newton, Captain John Whipple, 1617-1685, and His Descendants (Naperville, Ill., 1946), p. 56.

!SOURCE: Abby Isabel Brown Bulkley, The Chad Browne Memorial, Consisting of Genealogical Memoirs of a Portion of the Descendants of Chad and Elizabeth Browne (Brooklyn, N.Y., 1888), p. 28-29.

!SOURCE: "Deaths from the New York Post, 1801-1890," emailed by N. Combs to Weldon Whipple, 29 Jan 2003. The 7/1/1819 issue gives death in Marietta, Ohio, on the 27th of the previous month ("27th ult"), at age 86. [Probably meant the month before June?].

!SOURCE: Reprint of the "Brown genealogy of 1851," submitted to the Whipple Website by Ian Mackie, 20 Oct 2003.

RIN 2570. Quick link to this page: https://genweb.whipple.org/2570
View this person at the Whipple One-Name Study

Email corrections and additions to whipple@one-name.org

© Whipple Website. All rights reserved.

---
HTML created by GED2HTML v3.6-Linux (Mar 8 2001) on Sun Oct 2 23:51:42 2022 GMT.